2020 SOBP Virtual Symposium and
E-Poster Sessions – Now Live
SOBP is excited to offer our 2020 Symposium as virtually recorded sessions and to offer e-posters for accepted abstracts!
SOBP 2020 Virtual Symposium Sessions
Over the course of May and June, SOBP will be releasing our 2020 Virtual Symposium Sessions on our YouTube page. Click here to view recently released Virtual Symposium.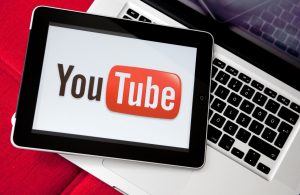 Afraid you'll miss out on the latest sessions? Don't forget to subscribe to the Society of Biological Psychiatry YouTube page.
SOBP 2020 Virtual Poster Gallery
SOBP is excited to offer the 2020 Annual Meeting posters as an e-poster option. Please follow the below instructions to access e-posters.
Click here to login to the SOBP Meeting website.
Once logged in, click on 'E-Poster Gallery' in the left-hand column to view the 2020 Virtual Poster Gallery.
SOBP 2020 Abstract Publication
New from Biological Psychiatry!
Click here to view the 75th Annual Symposium Abstracts, Oral and Rising Star Abstracts and Poster Abstracts.